Film Crew Bios
Matthew D. Kallis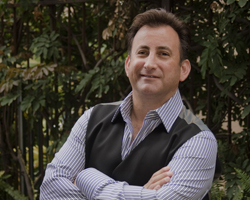 Matthew D. Kallis (Director, Producer) is a filmmaker based in Los Angeles. His past projects include the PBS television series THE LIVING CENTURY and THE INSIDE PITCH for which he received an L.A. Area Emmy nomination. MOST VALUABLE PLAYERS is his first feature documentary.
Matthew earned a Bachelor of Science from MIT and MBA from Columbia University. He studied filmmaking and visual arts with eminent artists and scientists including Richard Leacock (pioneer of Direct Cinema), "Doc" Harold Edgerton (inventor of Electronic Strobe Photography) and Nicholas Negroponte (founder of the MIT Media Lab).
Matthew spent many years on Wall Street and continues to serve as a board member and advisor for charitable foundations and new-media businesses. 

International Documentary Association - Interview with Filmmaker Matthew D. Kallis

Christopher Lockhart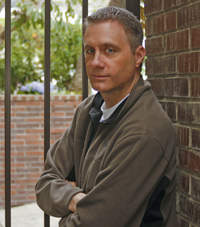 Christopher Lockhart (Writer, Producer) was born and raised in Staten Island, NY, where he taught in the public schools. Chris received an MFA in dramatic writing from NYU and was the recipient of the Tisch Public Service Prize. He is currently the Story Editor at William Morris Endeavor Entertainment in Beverly Hills. He had previously spent nine years at ICM, where he ran the Story Department.
He has taught screenwriting at UCLA, Los Angeles Valley College and lectures around the country. Chris created THE INSIDE PITCH, a televised writing workshop that earned him an L.A. Area Emmy nomination.
As a producer, he set-up A RHINESTONE ALIBI at Paramount (with Julie Richardson) and co-produced the horror film THE COLLECTOR, which was released nationwide in July 2009. MOST VALUABLE PLAYERS is his first feature documentary.
Curt Apduhan
Curt Apduhan (Director of Photography) has lensed critically acclaimed feature documentaries for over a decade.  His painterly work on Todd Robinson's AMARGOSA garnered him a National News/Documentary Emmy for Cinematography while the hit Sundance Film Festival selection GO TIGERS! was named by Sports Illustrated as, "the best sports documentary since HOOP DREAMS."
MOST VALUABLE PLAYERS represents Apduhan's latest feature documentary before making his feature film directorial debut with ALREADY HOME, currently in development.
Ken King
Ken King (Production Sound Mixer) has been recording sound for film for more than 30 years.  After degrees in biology, from Stanford and UCLA, an opportunity to reconsider life's priorities and direction arose that led to a satisfying career in an industry that provides entertainment and education for people in this country and throughout the world.
That career has taken Ken to more than forty states and twenty countries to record the dialogue and sound for thirty-five dramatic feature films and for hundreds of documentaries. Feature films include PULP FICTION, GREMLINS, DOC HOLLYWOOD, and SAVANNAH SMILES. Work for National Geographic has included projects on caves, grizzly bears, rattlesnakes, whooping cranes and redwoods, and docs for other producers have been about evolution, childbirth, Buddhist teachers, Spaceship One, Madonna, home buyers, reptiles and biological clocks, to name just a few.
Zack X. Braff
Zack X. Braff (Editor) has worked for the last seven years as an editor and assistant editor in Los Angeles. MOST VALUABLE PLAYERS is his first feature length film.
Zack received a BFA from the Rochester Institute of Technology in Photography.
Randy Miller
"I started my career composing and orchestrating for several theatre companies in Boston. MOST VALUABLE PLAYERS has been a pleasure as it has enabled me to bring my love of the traditions of musical theatre composition together with my experience as a film composer."
Randy Miller composed the original score for MOST VALUABLE PLAYERS.  Randy's film credits include having composed scores for exceptionally talented filmmakers such as Robert Towne, Oliver Stone, Zhang Yimou, Sir Anthony Hopkins, Robert Dornhelm and Tom Cruise.  Record credits include collaborations with recording artists such as Kitaro, BT and Michael Franti and Spearhead.
Partial Crew List